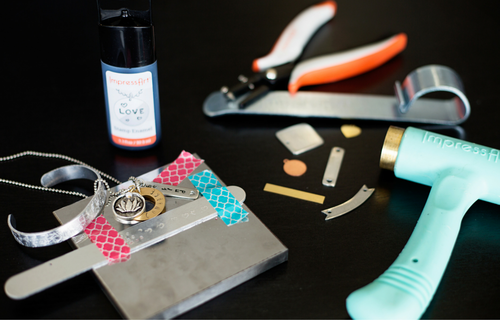 Metal Stamping
Use of the metal stamping tools is included with the purchase of any metal stamping blanks. We have a small piece of aluminum to practice and then any other items to be stamped will need to be purchased.
Electronic Die/Vinyl Cutting Machines
We carry the Brother Scan N Cut machine and have it available for general studio use.This machine will cut paper, vinyl, chipboard, foam, etc. It can be accessed wirelessly or with a flash drive. You can bring in your own files (.svg) and we can format them to use with the machine.
10-inch Sliding Compound Miter Saw & Scroll Saw
Our miter saw and scroll saw are available for use by customers only after completing and passing a woodworking class. If you prefer, an employee can cut custom items on request (please allow 2-5 days).